Our Top Films from the Last Decade!
Thinking about the start of a new decade and looking back on the last 10 years of film, we've realized that there have definitely been some extraordinary projects that will stand the test of time, and others that are maybe better left in the past. So, we decided to challenge ourselves and each put together our own list of top films from the last decade with a short explanation. These lists aren't necessarily what we think are the best of the best critically, but rather films that really resonated with us. Ones that we could rewatch over and over and never get tired of! We're sure all of you have your own favorites, so head to our social media channels and let us know if you like our picks, or if there are any standouts you think deserved a nod from the last decade!
Tori's Top 10:
10. Crazy, Stupid, Love (2011)
This is the first movie I remember that made me openly weep in a theater. Examining love at different stages in life was so charming to watch and this film also made me realize how big of an impact a song choice can have in a scene. The song that plays at the end of the film by The Middle East mixed with Julian Moore's line about ice cream? Come on that is a recipe for tears!
9. Midsommar (2019)
By the end of this movie, I felt exhausted, disturbed, amazed, creatively inspired, and like I wouldn't see anything like this ever again. My friend and I just looked at each other and nervously laughed when the end credits started rolling because we couldn't believe the journey we just went through.
8. Silver Linings Playbook (2012)
I was totally wrapped up in how refreshingly honest, raw and at times, humorous, this story about mental illness was. Also, being an Eagles fan from south jersey, this movie really hit home with me.
7. Wonder Woman (2017)
Besides being visually stunning, I also loved how this movie made me (and women around the world) feel like we have the power to fight alongside the boys in superhero films, not just be there for support like most stories depict.
6. The Conjuring (2013)
One of the best horror films of all time (it just is, don't come at me). I was on edge from the opening shot till the end and got goosebumps on my arms more times than I'd like to admit, especially during the exorcism scene.
5. Mission Impossible: Fallout (2018)
I'm a die-hard Mission Impossible fan and this installment blew me away with some of the best, if not the best, action sequences the series has ever produced. Specifically the bathroom fight scene, I mean Henry Cavill's arm reload, come on!
4. Drive (2011)
I can't say enough about the incredible sound mixing and color grading in Drive, as well as its success at building palpable intensity in scenes without a single line of dialogue.
3. Hidden Figures (2016)
This film is among the most inspiring, joyful, funny, heartbreaking and honorable stories that I've ever seen on screen. Taraji, Octavia, and Janelle all give unforgettable performances that are about as sincere as you can get.
2. True Grit (2010)
There's not a single thing I don't love about this movie from the cinematography, the score, the wild west action sequences, the script, the hilarious facial expressions of Jeff Bridges, and how about freakin Hailee Steinfeld holding her own with this a-list cast!
1. Mad Max: Fury Road (2015)
One of the very few films I've seen that left my mouth wide open in awe of its uniqueness. The gorgeous color pallet, insane over the top car chases, one-of-a-kind costumes and makeup, and the visual frantic fury that Miller brought to the film made for one hell of a ride.

Josh's Top 10:
10. Coco (2017)
This one's for you, kids! Having 2 babies in the last decade brought animated films back into my life in a big way so I wanted to represent at least one on this list. I love how this film found a beautiful way to handle the hard-to-approach topic of death for children (especially for those of us that hadn't been exposed to Día de los Muertos before).
9. Dallas Buyer's Club (2013)
This film probably houses the biggest shift in acting by 1 actor that comes to mind -- without diving deeper into his filmography, this film really challenged my thinking of Matthew McConaughey as a RomCom-only actor.
8. Annihilation (2018)
I love when a movie can disconnect me from reality in such an incredible way, and in this film's case, to the point where I walked out of the theater and it took me some actual time to re-acclimate. I loved the thrill and the deep personal interpretation that this movie leaves you with.
7. IT (2017)
While I have seen others that I dare say I may even like better than this film, this iteration of the classic was the first horror film I have seen in theaters in maybe a decade that I enjoyed and I would attribute to re-opening the genre for me.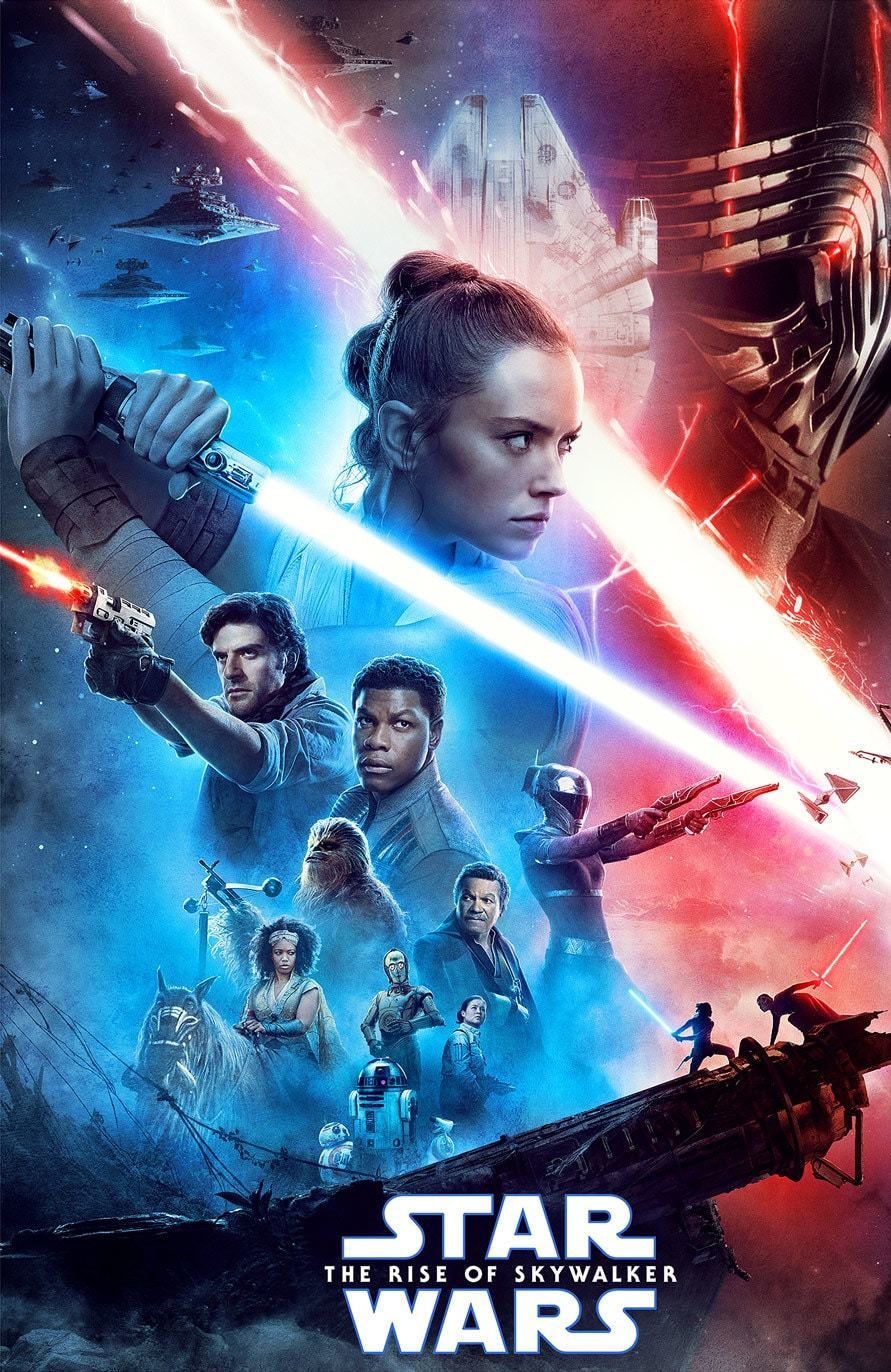 6. Star Wars: Rise of the Skywalker (2019)
I can already feel your ridicule, but this one has some sentimental value. This was the first Star Wars movie I was able to see in the theater with my son (after binging the entire Skywalker saga over his holiday break from school). While it may not have been my favorite Star Wars film, I did enjoy it and even more so through his eyes.
5. Parasite (2019)
Damn, what a roller coaster this movie was. Truly funny in some scenes, even lighthearted, then really made you feel the depths of sadness in the themes of cultural appropriation.
4. Knives Out (2019)
I really can't remember having that much fun at the movies in a long time and not walking away with any plot holes that jumped out at me. With the level of detail and the web of this story, I truly think it's a Rian Johnson masterpiece.
3. Beautiful Boy (2018)
Went to see a movie and ended up with a tear duct cleanse. Steve Carrell really brought depth to this character with the weaving of his famously comedic tone and the heartbreaking realness of a father fighting for his son that any father can relate to.
2. Arrival (2016)
While always being an unabashed fan of 'first contact' movies, this was my favorite overall movie of 2016. An incredibly beautiful film that was so well thought out and definitely one with some replay value for everything you missed the first time!
1. Inception (2010)
This movie gave me a feeling that I can only compare to the first time I watched The Matrix, which can only be described as, "OMG WOW!" To date, this is probably the most awarded film on my list -- so deserving of everything from Best Cinematography to Sound Editing, Mixing etc.

Dustin's Top 10:
10. Bad Times at the El Royale (2018)
Perfectly mixing big laughs and nail-biting tension, Drew Goddard made the movie I'd been waiting for Tarantino to make since Inglorious Bastards.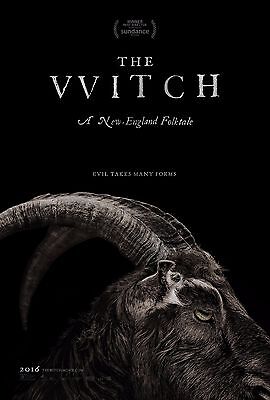 9. The VVitch (2015)
The last decade saw the revival of prestige horror with the likes of The Babadook and It Follows, but for me, it's Robert Eggars's time capsule, folktale, masterpiece that stands as a crowning achievement above the rest with its chilling iconography and dense storytelling.
8. Joker (2019)
While Todd Phillips wears his inspirations and themes on his sleeve, the film hides it's most interesting facets until viewer introspection which made me feel I really clicked with what the filmmakers were wanting to say about our current society.
7. The Conjuring (2013)
From its opening shot of Annabelle and the title crawl, I knew this would be something special as this 1980's horror homage directed by James Wan takes the old with the new, creating a truly scary movie that left me grinning from ear to ear.
6. Star Wars: The Last Jedi (2017)
Rian Johnson crafted the first Star Wars film to truly surprise me since Empire Strikes Back, balancing the old with the new and taking its characters to their most interesting places, but the negative "fan" reactions prove it's the Star Wars we needed, not the Star Wars we deserved.
5. Gone Girl (2014)
The first half plays like a straightforward (but gripping) crime thriller, but David Fincher reveals his hand in the second half, turning the film on its head by crafting a clever satire and ratcheting the crazy factor to eleven.
4. Mad Max: Fury Road (2015)
Perfect direction and perfect editing make the perfect action movie, and George Miller shows he still has what it takes after all these years away from the Mad Max franchise.
3. Annihilation (2018)
Writer turned director Alex Garland crafted a truly unique, mesmerizing, and horrifying story filled with flawed characters, dense themes, visual candy, existentially terrifying questions, and one of the scariest scenes put to film.
2. Drive (2011)
I have written full essays about the power of cinematography and blocking to portray the range of emotions in the elevator scene alone, but, even putting aside that scene, Drive is full of beauty and tragedy, following a monster of a human being who just wants to be better for the person he loves.
1. Blade Runner 2049 (2017) (Yes, both of my number 1 and 2 films star Ryan Gosling. Get over it)
One of the best directors to emerge this decade, Denis Villenueve, crafted the first film I've seen since Jurassic Park that left me utterly and completely mystified and inspired to be a better filmmaker. Filled with jaw-dropping cinematography, engrossing world-building, a story that isn't afraid to let go of your hand, and an overall feeling that this movie is so good it makes the original Blade Runner even better.

---
---